New Construction Roofing Contractors You Can Depend On
Since 2004, Barringer Brothers Roofing has specialized in residential roofing services. Our comprehensive solutions include repair, replacement and maintenance. As an A+ rated business with the Better Business Bureau and a five-star rated business on Google, our high ratings are a testament to the excellent service and dependable products we bring to our customers. You can depend on our team for a job well done.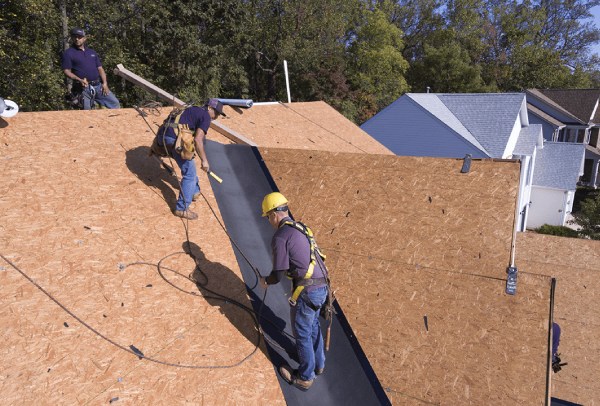 Services We Provide
As experienced residential roofing contractors, we provide any and all services you may need for your asphalt shingle roof.
Roof replacement. When it's time to replace your roof, we get the job done with minimal disruption to your home life and leave you with nothing but a durable and beautiful new roofing system.
Roof repair. We carefully inspect your roof for weak spots and damaged areas, including regular wear and tear and storm damage. Our team will then review their findings with you and discuss potential next steps for moving forward.
Roof inspection and maintenance. Purchasing a new home or just want to get a status update on your roof? Contact Barringer Brothers Roofing for a comprehensive roof inspection. We can also assist you with regular scheduled maintenance to protect your roof. Maintaining your roof is an essential part of extending its lifespan and reducing the need for costly repairs.
New construction roofing. Building a new home? Let our expert crews build a roof that can provide the long-lasting protection you need.
When you work with us, you can expect honesty, transparency and a commitment to customer service. Our competitive pricing and friendly team make us the go-to residential roofing contractors for clients in the greater Belleville area.
Get a Free Estimate With Our Team
No matter what roofing issue you have, contact Barringer Brothers Roofing to get it checked out by experienced roofing professionals. Call us at (618) 703-3036 or get in touch with us by submitting your information through our online contact form!