Our Services
Barringer Brothers Roofing offers comprehensive roofing services. Since 2004, our team has assisted clients with roof inspections, roof replacement, roof repairs and maintenance. We know your roof is one of your home's most important components and we are here to help you protect it.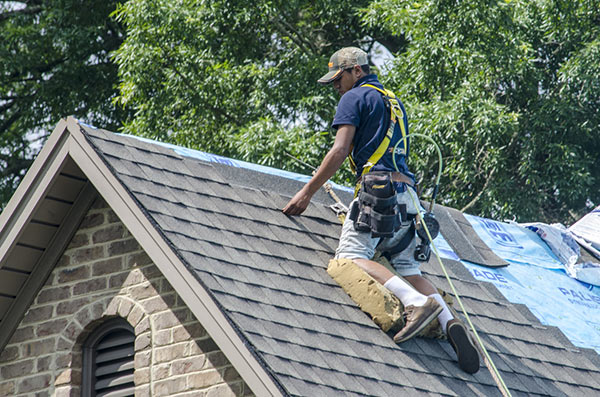 You Can Count On Us
We specialize in residential roofing and new construction roofs. When you need friendly, professional and experienced roofers you can trust, turn to Barringer Brothers Roofing. 
Responsive, Prompt Service to Address Your Roofing Concerns
When you contact us with a roofing issue, we're quick to respond. You can count on our professionals to come out and assess the problem as soon as possible. We may even be able to offer an on-site repair at the same time as the estimate.
Innovative & Dependable Products for Your Roofing System
Barringer Brothers Roofing works with leading brands in the industry to provide you with a sound new roofing system that lasts. Our roofing services come with both a manufacturer and a workmanship warranty so you can have peace of mind that your investment is protected.
Honest & Transparent to Our Core
Our core values of honesty and transparency mean we never recommend roofing work when it's not necessary. You can trust our team to perform a thorough and honest assessment of your roof and let you know what steps, if any, we recommend next.
We know that finding the right roofing contractor to work with can feel intimidating. Our many years in business, A+ Better Business Bureau rating and high reviews are the result of our honest and hardworking crews.
From showing up on time for your estimate to completing your job on schedule, we pride ourselves on excellent craftsmanship and service. When you need roofing services in the Belleville area, don't hesitate to reach out to Barringer Brothers Roofing for a free estimate.